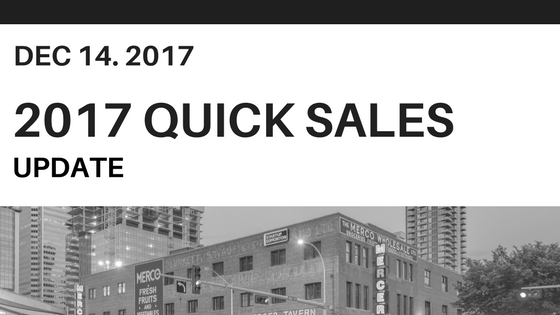 2017 is almost in the books and another year is upon us. The Edmonton Real Estate board has just released their November Sales Data and there is definitely valuable information in the there for anyone investing, getting in the market for the first time, or even sellers looking to sell their home.
2017 Story Line. Prices Flat, minimal % up / down in certain property types depending on where you are in the city. ( Some outliers )
This is exactly why you need to be hyper-focused in an area and know the analysis of historical & current data.
Largest increases in value across Edmonton:
CITY OF EDMONTON Single Family Homes $403,000 median 2017 price. Down from 2015 median price of $405,000



WEST EDMONTON: 9.6 % 2 year gain overall. ( good job if your holding properties in Zones 10,11,20, or 22 )
SOUTHWEST: 6.8 % in some of the newest neighborhoods of our city.
Of course, the year is not over yet so this data set is incomplete. But it gives us insight into where the year will finish up, where people were purchasing and what trends to look for in 2018 and beyond.
Please contact me if you are interested in any more information or would like to speak with a licensed REALTOR® to either purchase or sell your Edmonton home.
Robert Fyfe
MaxWell Progressive
Where Real Estate Happens
Leave a Comment