5 Home Renovations That Can Hurt The Resale Value Of Calgary House
Posted by MaxWell Realty Admin on Saturday, January 20th, 2018 at 1:57am.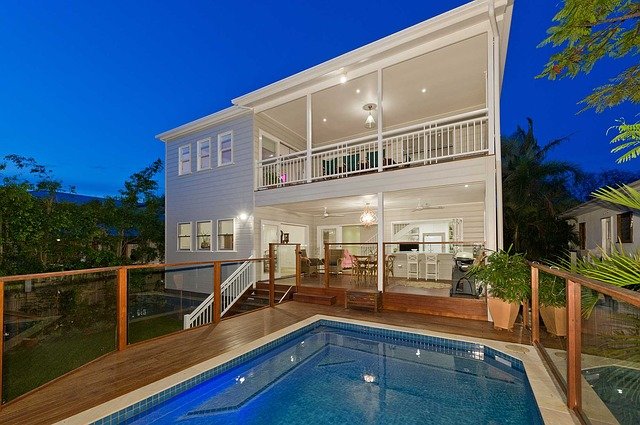 Renovations are the best thing to go for to give your house a brand new look. Along with the look, renovations, to a large extent help in increasing the resale value of your house in Calgary. According to Calgary real estate market, renovation adds more value to the house, but in some cases, it can also hurt the resale value. Therefore bigger renovations can be avoided by planning smartly and undergoing some smaller renovations. Here are some home renovations that can hurt the resale value of your house in Calgary.
1. Too much Wallpaper
While wallpapers are appealing to some, they can be quite annoying for some home buyers. It all depends on the design you have selected for the wallpaper and its color. Every person has a different choice. Use of wallpaper can make the buyer think twice before buying the house. Also, removing the wallpaper later can be a tedious job for the buyer.
2. Bright and Bold Paint Colors
Painting your house is a great step for increasing the resale value, but the color you choose is what matters. Bright and bold colors can make your potential buyers hunt for some other house instead. Using neutral colors can be the best option to go for. This will allow the buyer to envision the house in Calgary in their own style.
3. Over-personalized Decor
We like to keep our houses comfortable to live and therefore, personalize it. This makes us feel connected to our house. If you are planning to sell your house, then over-personalized decor can hurt your resale value. Every buyer needs the house according to their needs. There are chances that your decor choices might not be suitable for a buyer. Keeping the decor simple, yet appealing is better than making it over-personalized.
4. Combining Bedrooms
People often look for more number of bedrooms rather than having one huge sized bedrooms. Combining two bedrooms into one can be a drawback. You might consider renovating each bedroom separately. Make them as spacious as you can. Also, for increasing the number of bedrooms, don't convert your garage into a bedroom. The garage is also as important to the buyer as the bedroom.
5. Adding a Swimming Pool
A swimming pool does add value to your house, but it is not an option everyone would go for. Only a few buyers are attracted towards buying a house that has a swimming pool. Also, it is worth to have pools in places that have at least six months of summer season. A swimming pool is expensive to build and can be a problem when it comes to maintenance. Therefore, avoiding building a swimming pool can prove beneficial.
Buyers are always attracted to buy a well-furnished house. Get your house renovations done according to the needs of the market. This will help you get a better value. Moreover, hire a Calgary real estate agent to help you decide the best renovation ideas and also sell your house at a good value. To learn more about selling your house in Calgary, contact a real estate agent.
Leave a Comment