How To Buy A New Home in Edmonton Even If You Can't Afford It
Posted by MaxWell Realty Admin on Saturday, January 20th, 2018 at 12:23am.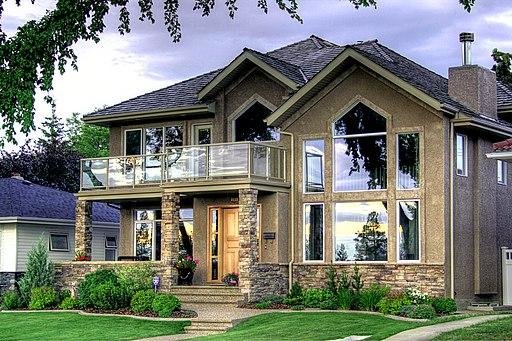 Owning a house is a great investment. But buying a house in Alberta can be difficult if you do not have enough money to own it. Is this stopping you from buying a new house? Don't worry! With proper planning and an expert agent, you can buy a new house even if you can't afford it.
Buying is a long process. Finding the right house, getting the down payment, performing legal formalities, and many more hectic tasks to be done. But what if you do not have enough money to buy a house in Edmonton? Here are some tips that will help in a buying a house in Alberta.
Improve your Credit Score
Before going for a loan, it is important to know what your credit score is. A good credit score helps to get your mortgage approved. Hence, it is important to improve your credit score.
Once you know your credit score is good, get a loan. Learn about the various loan schemes available and then choose the best one for you. Also, be well aware of all the terms and conditions before signing any loan agreement.
Plan to Save more and Spend Less
Before you start hunting a house, it is important that you have the down-payment for your house ready. If not, there are chances that you may lose the deal. Hence, buying a house in Alberta needs to involve proper planning. Start saving your money. Cut down on spending too much on lifestyle and living. Plan to invest your savings in some good, but safe, options to get higher returns. This makes it easy for you to hand over the down-payment once you finalize the house.
Shared Ownership
If you can't afford to get a loan and do not have enough money to buy the house, consider sharing the ownership. There are options available in Alberta for joint mortgages. You and maybe your friend or some relative can together raise the amount needed for down-payment and repayment of loan.
Hire an Agent
Buying a house in Alberta can be hectic if you do not get it at a good value. Hiring an expert agent helps in hunting for a house at your price and getting all further processes completed easily. Also, an agent helps as an advisor for your investment. They can assist you in buying a house that you thought you couldn't afford.
Buying a house in Alberta at an affordable price is now possible. All you need is to get proper information and help from an expert agent. Get in touch with the professionals of the real estate field and get your dream home.
Leave a Comment