5 Great Neighborhoods To Buy A home in Edmonton
Posted by MaxWell Realty Admin on Saturday, January 20th, 2018 at 1:24am.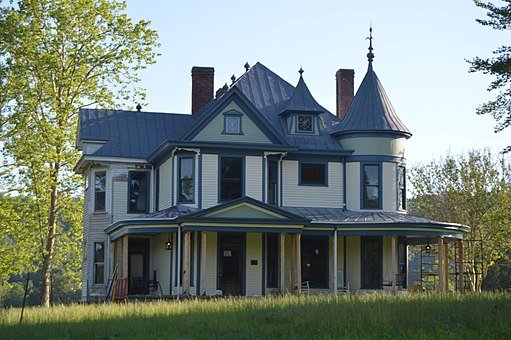 Buying houses in Edmonton is not a hassle-free job. Searching for houses, knowing the locality, paying the down payment, and all other buying related things need to be considered. Therefore, before you start your search, it is important to know the various neighborhoods and then choose the one which will be suitable for your lifestyle. Each neighborhood may have something unique that might attract you. Here are some great neighborhoods to buy houses in Edmonton.
1. Glenora
Glenora is one of the historic places having a community hall, tennis courts, basketball courts, Alberta Government House and more. The place has basic amenities such as schools, fitness clubs, parks, open spaces, and complete access to the River Valley. Alberta Government House is available for conferences, receptions, and dinner. Royal Alberta Museum in the neighborhood brings in many fine presentations and world-class events for the people living here. The residential neighborhood is filled with mature elm trees and vegetation.
Average Price: $647,332
Highest Price: $2,295,000
Lowest Price: $139,900
2. Strathcona
The south-central residential neighborhood offers houses in Edmonton that are mostly low-rise buildings, with less than five stories. Although it has some owner-occupied condominium, they are mostly rented. The area also offers single-family dwellings, row houses, duplexes and other types of residential structures.
Average Price: $349,853
Highest Price: $1,198,000
Lowest Price: $137,500
3. Forest Heights
The North River Valley is a prominent feature for residents of Forest Heights. With affordable homes, the central location of Forest Heights is very desirable. The neighborhood offers bungalows, half duplexes, condominium style low-rise apartments, and more. Three out of five residencies here are mostly rented.
Average Price: $501,927
Highest Price: $859,900
Lowest Price: $179,000
4. Queen Alexandra
The heart of Central Edmonton, Queen Alexandra offers a mix of residential and commercial neighborhoods. Close to the University of Alberta, the place is quite attractive for cyclist due to the friendly bike lanes. The neighborhood is a great attraction for renters and is filled with low-rise buildings that have fewer than five stories. Four out of every five residences here are on rent.
Average Price: $383,340
Highest Price: $798,000
Lowest Price: $139,800
5. Summerside
The newly developed neighborhood is truly a great option for resort style living. Located in the western portion of South East Edmonton, the residents can enjoy the lake-side view. Moreover, this place offers single family homes, low-rise apartments and row houses for the family-friendly community. The neighborhood with a beautiful green space and all basic amenities is a sense of pride for its residents.
Average Price: $442,857
Highest Price: $1,180,000
Lowest Price: $215,000
Buying a house is a tedious task. You are investing for a long time and would not like to make any wrong decision. Hiring an agent makes the work easier. An agent will help you find the houses in Edmonton based on your expectations and guidelines. To know more about the neighborhood, get in touch with an expert real estate agent in Edmonton.
Leave a Comment